On 27th May, 2018, our central America customer with his team visit our factory and vendors site, after the visiting,customer give us some better and valuable suggestion on the production, on the designing, on the welding and cutting area on our workshops, etc.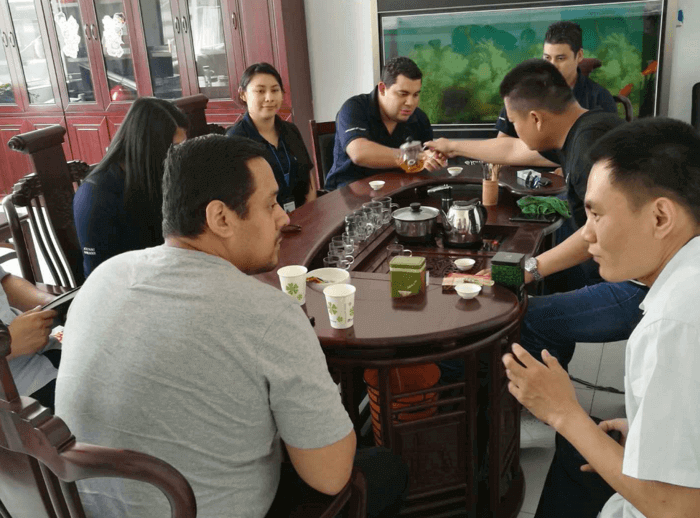 In the workshop our customer carefully checks the products that he booked from us, and check every spare parts and small details, and customer very satisfied his goods, in our workshop, customer checked the product's installation and electric parts connection item. We hadgive our customer the detailed introduction, customer's engineer very carefully learned how to installation on our workshop work site.
And our team, include our production manager, our designer, our sales are very series to this good suggestion and question,refer to the problems, which met from the products we sent to this customerbefore, we list a series of production issue and designing new solution, infuture, customer hope we will go on supporting the good quality products as before,and we also hope to have a better cooperation from now on.
After the invitation to our factory, wetake the team of customer to our thousands Buddhas hill of Jinan city, and our peopleintroduce too much Chinese culture to customers, customer said he like Chinese culturevery much , and next year, we hope our customer with his team will visit usagain.
The laughing buddha witnessed our great friendship.