Understanding Mobile Scissor Lifts and their Importance
Mobile scissor lifts have become a staple in numerous industries thanks to their versatility and reliability. These lifts, aptly named for their scissor-like mechanism, serve as indispensable tools in industries such as construction, retail, warehousing, and others where tasks such as maintenance, installation, and stock management are a daily occurrence.
They are designed to safely elevate personnel and equipment to varying heights, making it easier to perform tasks that would otherwise be inaccessible or unsafe. The inherent mobility of these lifts ensures a quick and efficient way to transport materials vertically, making them a valuable asset for any operation.
China's Dominance in the Lift Manufacturing Industry
When we shift our focus to the manufacturing aspect of these lifts, one country stands out: China. Known as the world's manufacturing powerhouse, China has earned its reputation through years of industrial expansion and technological progression. This growth extends to the lift production industry, where Chinese manufacturers have become renowned for their vast array of options and competitive pricing.
These factors, coupled with advanced technological capabilities, a highly skilled labor force, and stringent quality control measures, have cemented China's dominance in the lift manufacturing industry. Therefore, businesses around the world turn to China when seeking quality, cost-effective lifting equipment.
Identifying Quality in a Mobile Scissor Lift
Quality, however, is not something to be compromised when choosing a mobile scissor lift. There are key indicators that determine the quality of these machines, all of which should be considered during the selection process.
Primarily, the construction material should be sturdy and durable, capable of withstanding the rigors of continuous use. The weight capacity of the lift is another critical factor – a high-quality lift should be able to handle substantial weights safely and efficiently. Safety features, such as anti-slip platforms and guardrails, are essential to ensure the protection of personnel. Lastly, the power system, usually an electric motor or hydraulic pump, should be reliable and efficient to guarantee seamless operation.
Factors to Consider when Selecting a Mobile Scissor Lift
Choosing the right mobile scissor lift for your business involves careful consideration of various factors. These include the maximum lift height, platform size, ease of mobility, user-friendliness, and maintenance requirements.
The lift height and platform size should align with your specific operational needs, while mobility and ease of use ensure efficient operation without necessitating extensive training. As for maintenance, the lift should be designed to minimize downtime and facilitate easy, cost-effective servicing.
Navigating the Chinese Market: The Role of Trusted Manufacturers
Given the vastness of the Chinese market, finding a trustworthy manufacturer can be daunting. This is where companies like Tebo Lift come into play. With a stellar reputation for quality and service, Tebo Lift has become a trusted partner for businesses seeking reliable mobile scissor lifts.
Insights into the Manufacturing Process at Tebo Lift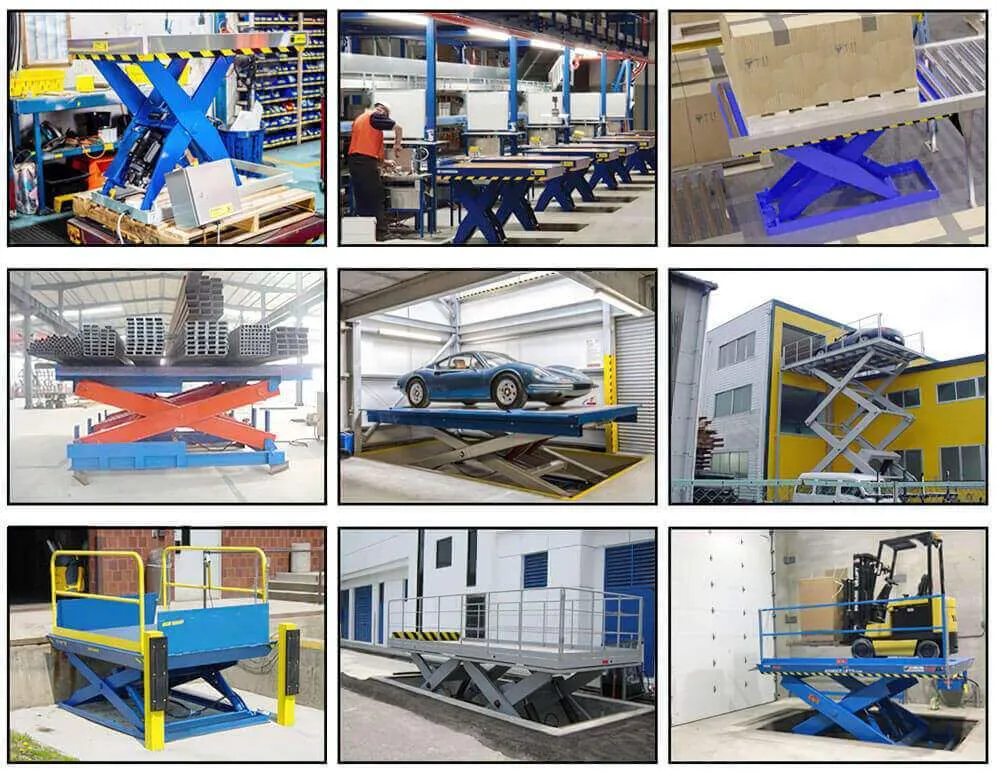 At Tebo Lift, quality is more than a promise – it's a commitment. Every step of our manufacturing process is designed to ensure that the lifts we produce meet and exceed international quality standards. From sourcing high-grade raw materials to utilizing advanced manufacturing technologies, we leave no stone unturned in our pursuit of excellence.
Leveraging After-Sales Service and Support
Our commitment to quality doesn't end with the purchase of a lift. Tebo Lift understands the importance of after-sales service and support. Whether it's providing spare parts, troubleshooting technical issues, or offering maintenance advice, our team is dedicated to ensuring your lifts remain operational and efficient long after they've left our premises.
Tebo Lift: Your Partner for Quality Mobile Scissor Lifts
In conclusion, when it comes to selecting a quality mobile scissor lift, Tebo Lift is a name you can trust. Our unwavering dedication to quality, innovation, and customer satisfaction sets us apart in the crowded marketplace. We understand the unique needs and challenges faced by industries requiring lifting solutions, and we tailor our products to meet those needs effectively and efficiently.
Our commitment is not just to provide you with a piece of equipment but to offer you a comprehensive solution that enhances your operational efficiency, safety, and productivity. We stand behind every lift that carries our name, ensuring that it is built to the highest quality standards and designed for optimal performance.
At Tebo Lift, we appreciate that each business has unique operational requirements. We leverage our technical expertise and industry experience to offer customizable solutions that cater to these unique needs. Whether you need a lift with a specific platform size, lift height, or added features, our team is ready and able to design and produce a lift that matches your specifications.
Ensuring Safety through Superior Design and Quality Control
Safety is at the core of every lift we manufacture. We incorporate a host of safety features into our lifts, such as anti-slip platforms, safety guardrails, and reliable braking systems. Our quality control team conducts rigorous checks at every stage of the manufacturing process to ensure every lift meets our stringent safety standards.
Experience the Tebo Lift Advantage
Choosing Tebo Lift as your رافعة مقصية متحركة provider gives you an advantage like no other. You not only get a high-quality, reliable lift but also gain a partner dedicated to your success. Our team is always ready to provide technical advice, after-sales support, and comprehensive solutions to ensure your business reaches new heights – literally and figuratively.
As one of the leading lift manufacturers in China, we are proud of the products we produce and the value we provide to our clients. Trust Tebo Lift with your lifting needs, and experience the remarkable difference a quality, made-in-China scissor lift can bring to your operations. Embrace the Tebo Lift difference and elevate your business to new levels of success.