Application 
Cargo lift is mainly installed in workshop, warehouse, logistics company, or rough building for goods lifting. The platform width size and depth size can refer to the user's real civil condition or construction condition.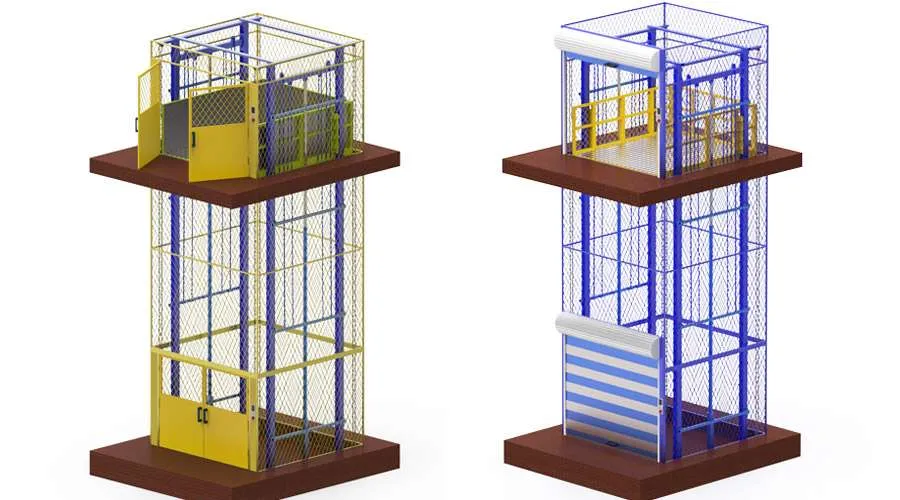 Installation condition
Full closed shaft: In the closed shaft,there is no need to install the shaft enclosure to protect the elevator. This can also save costs. We can design the most suitable elevator for our customers according to the size of the
Only one wall, corner or floor slab(open area): We can install in a variety of locations, such as a wall, a corner or through a hole in the floor. The flexibility of the installation scene is also one of the reasons why hydraulic elevators are popular.
Installation with or without pit: Whether there is a pit or not, both can be installed easily. We can also provide a steel ramp to assist loading.
Quality assurance
Strict delivery testing: Our guide rail and various accessories have adopted complex technology, and we will repeatedly test the elevator before leaving the factory to ensure that it is perfect to customers.
Production cycle
After receiving the deposit from the customer, we will arrange the factory to start production immediately, and the production cycle will be about 15-20 days, so as to ensure the delivery to the customer within the specified time.
Pack and assemble
We pack the lift into wooden box and send it to customer. When the customer receive the goods, just need to assemble them easily into a complete lift by welding and screws. We will provide the lift installation manual book with pictures and words. If you need,our technician can provide online guidance to you.
Maintenance
The hydraulic lift needs to change hydraulic oil and seal rings periodically. And we have 1-year warranty, as well as we can provide 24-hour online service to help you solve the problems.
How to install
Put the platform in the center of pit of shaft.
Install the guide rail and cylinder base vertically to the suitable position.
Connect the guide rail together and connect guide rail to shaft wall.
Install the lifting frame into guide rail structure.
Install cylinder between cylinder base and lifting frame.
Install the top beam and balance rope beam.
Rolling the chain and safety cable.
Welding the chain fixing steel beam at suitable level.
Install balance steel rope if the platform area more than 4 ㎡.
Strengthen other guide rail to shaft walls, where any position is in weak condition.