Fixed Hydraulic Dock Leveler
The Fixed Hydraulic Dock Leveler is a loading and unloading auxiliary equipment together with the storage platform, the equipment and the platform can be adjusted according to the different height of the truck car can be adjusted higher or lower, convenient for forklift truck into the car, the equipment adopts imported hydraulic pump station, with anti-rolling skirt plate on both sides, the work is safer and improve work efficiency.
The dock leveller is designed for handling heavy loads in factories, docks, construction sites, and warehouses. This guide aims to provide a comprehensive overview of dock leveler's structure, types, cost, installation, and maintenance to help you make a right decision. If you want to buy this product, you need to provide your requirement details and Features of the site of use. So we can provide you with the right solution.
Dock levellers are widely used in docks, workshops, factories, plants and warehouses.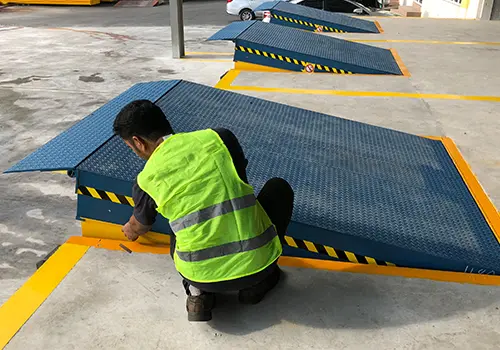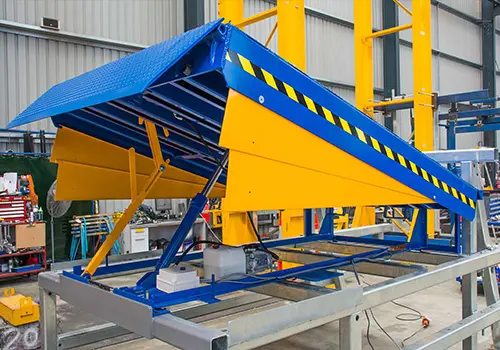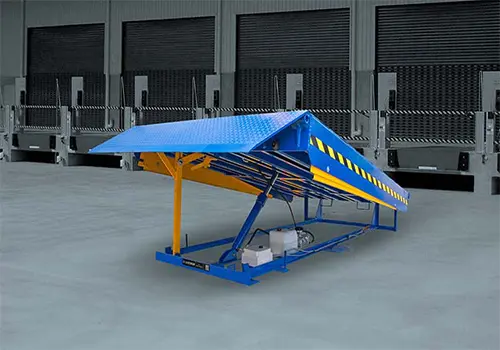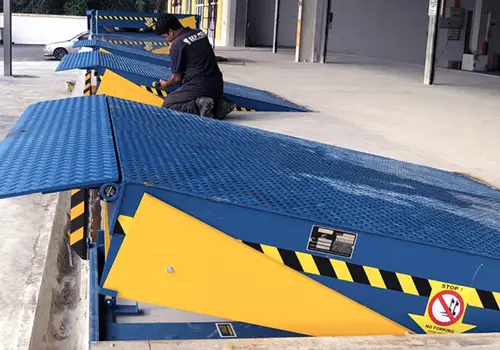 3D custom design can help customers better understand the product. At the same time, we can customize the product according to different parameters.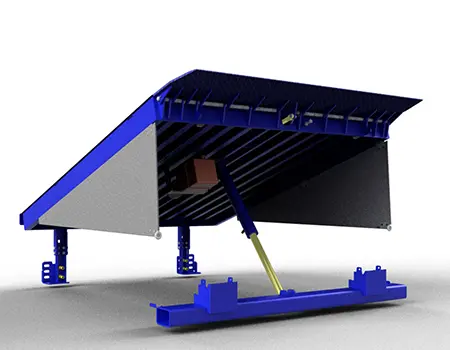 110V~460V
TBC3.0
3~30m
3
0.5~1.5m
110V~460V
TBC5.0
3~30m
5
0.5~1.5m
110V~460V
TBC8.0
3~30m
8
0.5~1.5m
110V~460V
TBC10.0
3~30m
10
0.5~1.5m
110V~460V
TBC12.0
3~30m
12
0.5~1.5m
110V~460V
TBC15.0
3~30m
15
0.5~1.5m
110V~460V
TBC18.0
3~30m
18
0.5~1.5m
110V~460V
TBC20.0
3~30m
20
0.5~1.5m
110V~460V
TBC23.0
3~30m
23
0.5~1.5m
110V~460V
TBC25.0
3~30m
25
0.5~1.5m
110V~460V
TBC28.0
3~30m
28
0.5~1.5m
110V~460V
TBC30.0
3~30m
30
0.5~1.5m
110V~460V
✅Large capacity, the maximum loading capacity can up to 10 tons.
✅Suitable for various environments and heavy-duty lifting.
✅Flexible to design and production, can be customized.
✅Complete standard configuration, stable operation.
✅Durable, corrosion-resistant high-quality steel.
✅Simple maintenance, low cost.
✅Rigorous safety features.
✅Easy installation process.
Enhance your productivity with our solutions.
Optimize your material handling with our advanced solutions. Reach out to us for tailored support.