The 2023 China International Elevator Exhibition came as scheduled, and thousands of elevator companies gathered here. The exhibition area has reached 150,000 square meters, and the visitors can accommodate 130,000 people. Jinan Tebo Machinery Co., Ltd. also participated in the exhibition.
In this exhibition exhibited our company's main products hydraulic lift, attracted many foreign customers to visit. The professional business team is also on site to provide detailed explanations for each customer, and strive to make every customer feel the advantages of our products.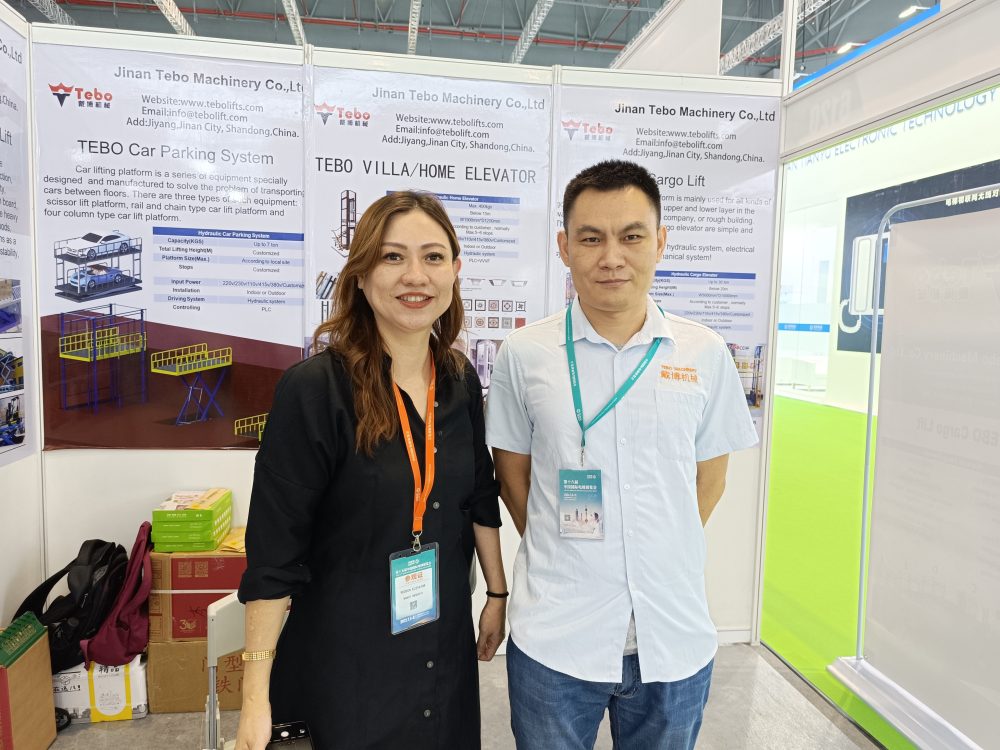 The exhibition is not only to broaden the market and find new customers; It is also to meet old customers and increase the sense of trust with customers. This time there are regular customers from all over the world to visit our booth, such as: Qatar, Jordan, Vietnam, Thailand, El Salvador, Lebanon, Kenya, South Africa, Palestine, Bangladesh, India, Indonesia, Saudi Arabia and so on. We have had in-depth communication with our old customers and received many new enquiries.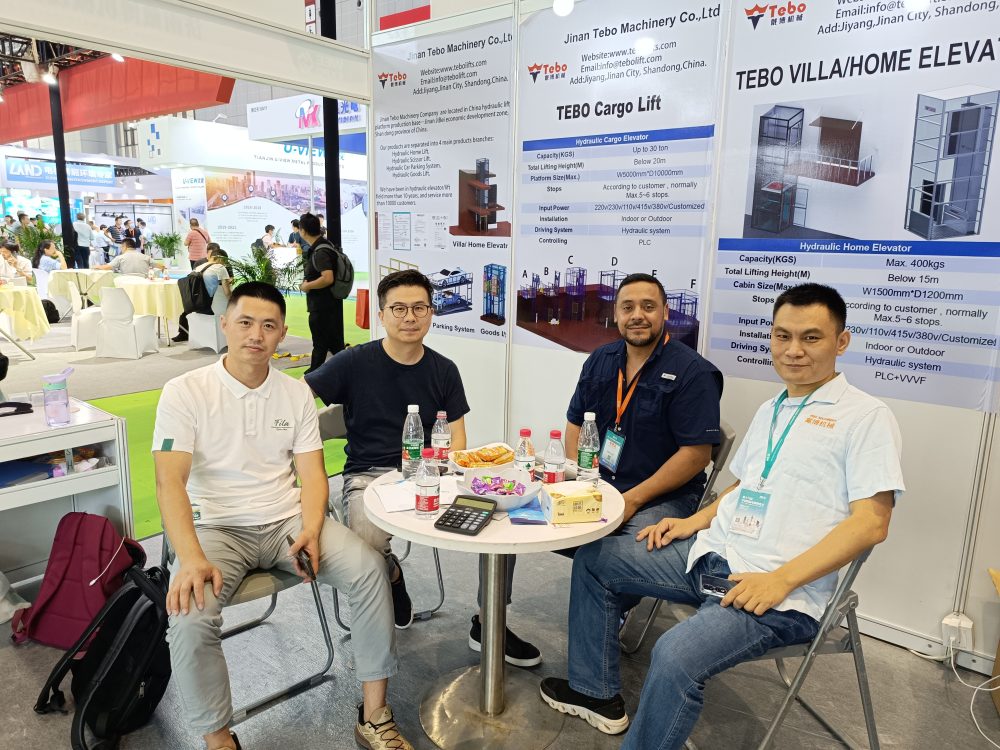 In this elevator exhibition, our company's employees actively contribute ideas for the exhibition, and all departments actively cooperate and pay, showing the good team spirit of Tebo employees. We are convinced that under the wise leadership of the company's leaders, with the unremitting efforts of the Tebo team, Tebo will continue to hit new highs and create brilliance!